Here's a light-painting photo shoot that Star Wars fans may appreciate: photographer Dominic Chiu visited the world's largest salt flat and shot a series of photos showing a lightsaber duel under the reflected starry night sky.
"Doing a set of Star Wars lightsaber pictures under billion of stars has always been my childhood dream, and I finally got a chance of recreating it during my latest trip to the largest salt flat on earth, Salar de Uyuni, Bolivia," Chiu tells PetaPixel. "It was definitely my best night ever in my life."
The photos were shot using a Sony a7R II and a Sony 16-35mm lens.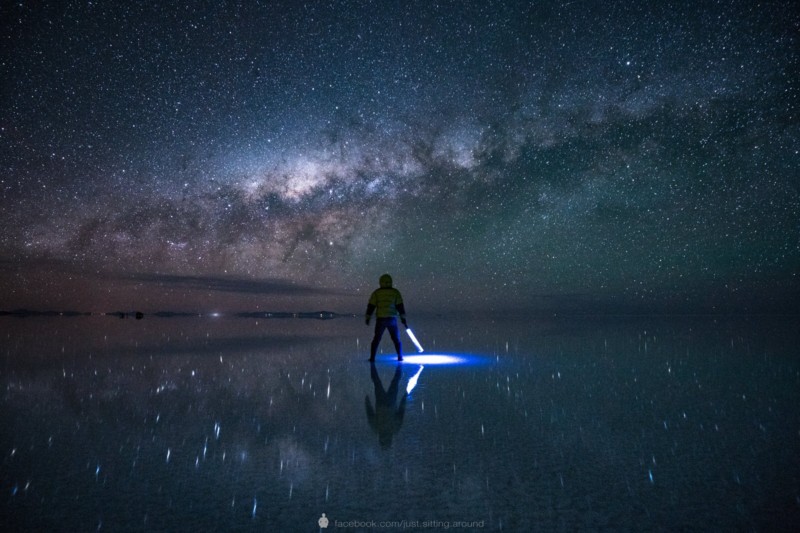 You can find more of Chiu's work on his website and Facebook page.